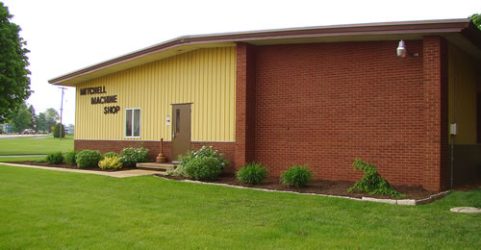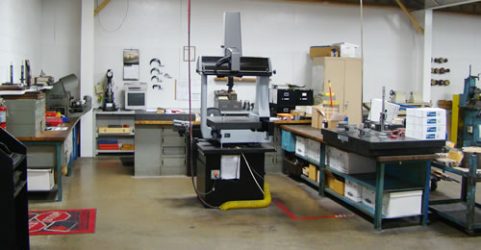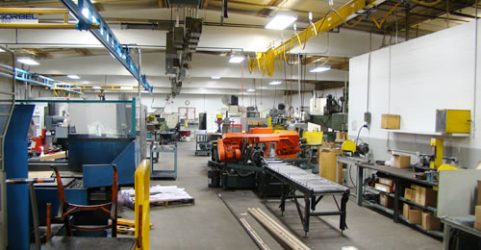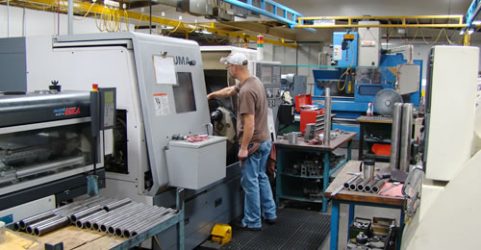 For almost a century MITCHELL MACHINE SHOP has devoted all its efforts toward building an organization with an unparalleled reputation in all phases of contract machine work.  As a result of these efforts, production by MITCHELL has come to mean accurate, precision machining at reasonable prices respect for your delivery schedule and sound fiscal responsibility.
MITCHELL is a medium-sized facility with both manual and CNC machines which allows us to do small quantity work as well as high quantity production parts.  At MITCHELL we are highly focused on meeting and exceeding . . .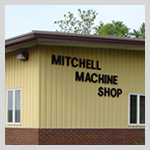 History Of Mitchell Machine Shop
Over 90 years ago Jim Wagaman (son of Dr. Mitchell Wagaman) started a small machine shop located on Mathews Alley behind Foltz Mfg. Co. in Hagerstown, MD. A product line, one of them being the "Twirlit" paper hole punch was manufactured there. Upon arrival of WWII, machinery was retooled to run . . .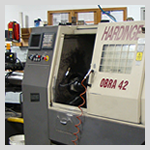 Modern Diversified Equipment
MITCHELL is well aware that quality workmanship demands modern equipment and we have and will continue to upgrade our production technology and processes. Over the first half of this year we have made significant improvement to machine shop. We have installed new florescent lighting and repainted . . .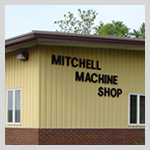 Products and Materials High Quality and Durability Close tolerance, high volume production has been a Mitchell hallmark since our earliest beginnings. Those illustrated here are but a few of the items we produce for the Electronic, Refrigeration, Trucking and Heavy Equipment industries. While . . .